The Périgord Vert
Le Brouillac, a small peaceful hamlet in the Périgord Vert, is located near the beautiful town of Brantôme. Known as the Venice of Périgord, Brantôme is encircled by the River Dronne. As well as excellent restaurants – from Michelin star cuisine to pizzas – the town has a lively market on Fridays, all the basic shops you need including a supermarket, and good sporting facilities.
Périgueux, the capital of the Dordogne, is a 30-minute drive away. This historic town has some Roman remains, and both Medieval and Renaissance architecture. Périgueux has some lovely shops and fine restaurants, and a good choice of large hypermarkets. Other nearby places to visit are the Grotte de Villars, Château Puyguillem, Bourdeilles and St-Jean-de-Cole.
Slightly further away are Rocamadour, the medieval town of Sarlat and the famous prehistoric caves at Lascaux. The major port of Bordeaux, with its elegant architecture and high-class boutiques, is also within easy reach. A pleasant day can also be spent visiting the many vineyards in the region and – of course – sampling some of the local wine!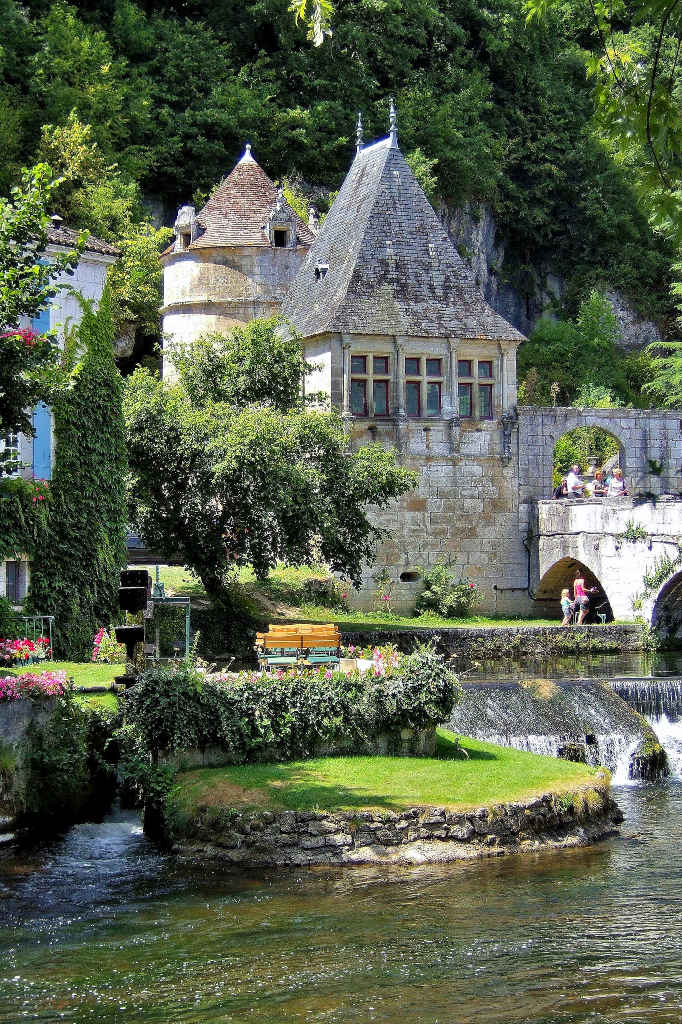 Photos